Road Safety APP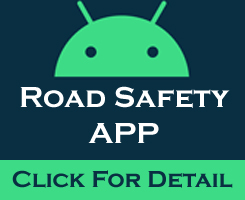 Online Test
Poll
Important
If you are running an Organization, NGO, Company, Driving School or doing any individual effort and work regarding with Road Safety then please Contact Us and become member of community working for road safety. We love to publish and promote your effort.
Thank You
Tell a Friend
Your Suggestion
If you like our website please write your feedback and testinimonials.
Mandatory Road Signs

Mandatory Road Signs normally in circle shape except one sign in opposite triangle shape (Give Way or Stop Completely) and you must have to follow the instruction marked on them.

Mandatory Signs are like an order and you must obey them otherwise traffic police warden will fine you normally Rs:300 on violation.