Road Safety APP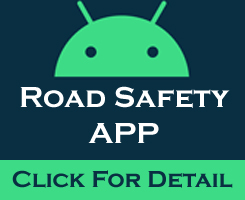 Online Test
Poll
Important
If you are running an Organization, NGO, Company, Driving School or doing any individual effort and work regarding with Road Safety then please Contact Us and become member of community working for road safety. We love to publish and promote your effort.
Thank You
Tell a Friend
Your Suggestion
If you like our website please write your feedback and testinimonials.
Respect Pedestrians
Consider to pedestrians, drive carefully and slowly when there are pedestrians about, especially in crowded shopping streets or residential areas. Watch out for pedestrians emerging suddenly into the road. Watch out for children and elderly pedestrians who may not be able to judge your speed and could step into the road in front of you.


Comments
Allah has given you vehicle so respect those who have not.
Asad Naveed, Islamabad, May 09, 2015
Main Menu
Popular