Road Safety APP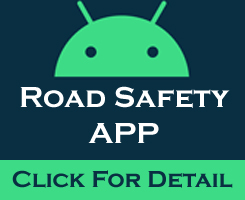 Online Test
Poll
Important
If you are running an Organization, NGO, Company, Driving School or doing any individual effort and work regarding with Road Safety then please Contact Us and become member of community working for road safety. We love to publish and promote your effort.
Thank You
Tell a Friend
Your Suggestion
If you like our website please write your feedback and testinimonials.
Right bend
Right bend is coming in the road, so be careful and reduce speed for safe turn.


Comments
We should all stand side by side with ITP to make Islamabad our beautiful Capital city a safe place for drivers & pedestrians.
Irshad.A.Lateef, ISLAMABAD, October 11, 2014
islam, rawalpindi, April 10, 2014
Rao Zaheer, Pakistan, March 02, 2014
Adeel Khan, KPK, September 10, 2013
Main Menu
Popular