Road Safety APP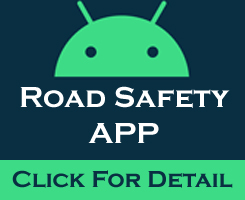 Online Test
Poll
Important
If you are running an Organization, NGO, Company, Driving School or doing any individual effort and work regarding with Road Safety then please Contact Us and become member of community working for road safety. We love to publish and promote your effort.
Thank You
Tell a Friend
Your Suggestion
If you like our website please write your feedback and testinimonials.
Road Safety Tips
Use your mirrors before you move off. Signal if necessary before moving out. Look round as well for a final check. Only move off when it is safe to do so.
•Keep to the left except where road signs or marking indicate or when you want to overtake or right turn or pedestrians in the road.
•You must not drive on a footpath.
•Use your mirrors frequently so you always know what is behind and to each side of you.
•Watch out for cycles and motor-cycles.
•Drive slowly in residential areas.
•Drive at a speed that will allow you to stop well within the distance you can see to be clear.
•Let others overtake you if they want to.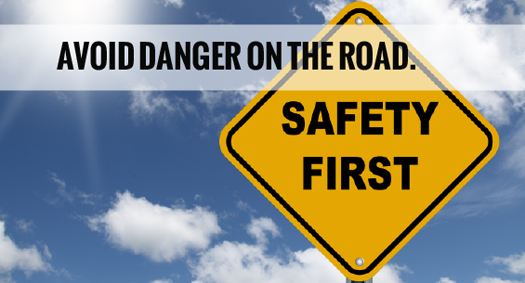 Comments
ayaz ahmed, pakistan, November 18, 2015
bhai ya video nahi chal rahy...........
suffa, okara, November 08, 2015
Road Signs very important role in road traffic every day life&safety of life
Malik Sarfraz Zahid, Sahiwal, October 02, 2015
Aslamo Alikom, Please Keep your roads clean. Please follow the traffic rules. Please stay at RED light.
Syed Mohammad Ali Sherazi, Pakistan, July 01, 2015
Safety training is compulsory for our drivers. Because of our traffic situation.
Muhammad Asif, Pakistan, June 05, 2015
urooj, pakistan, March 18, 2015
I like road sign site very much because it is very informative site.
Altaf Ahmed Piracha, Multan - Pakistan, March 17, 2015
motorway police performance is very good in road safty measures.
muhammad ahmad abid, lahore , January 18, 2015
Main Menu
Popular