Road Safety APP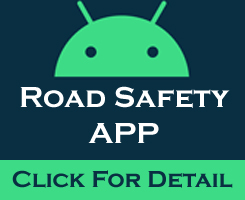 Online Test
Poll
Important
If you are running an Organization, NGO, Company, Driving School or doing any individual effort and work regarding with Road Safety then please Contact Us and become member of community working for road safety. We love to publish and promote your effort.
Thank You
Tell a Friend
Your Suggestion
If you like our website please write your feedback and testinimonials.
School Bus-Displayed in Front or Near Window of Bus or Coach
This sign is displaced in the front or back of School bus as identification that warn other motorists to be aware of school bus while driving, with safety in mind and it carries the school children to and from school. Normally yellow color used for school buses because yellow color gets attention faster as compare to any other color. So if there is bad weather and fog than motorists be able to see the yellow buses fairly. Statistics show that school buses are safe than any other private vehicles.
Comments
Main Menu
Popular