Road Safety APP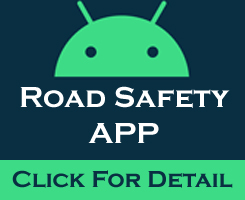 Online Test
Poll
Important
If you are running an Organization, NGO, Company, Driving School or doing any individual effort and work regarding with Road Safety then please Contact Us and become member of community working for road safety. We love to publish and promote your effort.
Thank You
Tell a Friend
Your Suggestion
If you like our website please write your feedback and testinimonials.
Seat Belt
Wearing seat belts saves lives and reduces the risk of serious injury in an accident. You must wear a seat belt if available. Do not use a hand-held telephone or microphone while driving.
A seat belt also know as safety belt is a vehicle safety device designed to secure the occupant of a vehicle against harmful movement that may result during a collision or a sudden step. A seat belt function is to reduce the likelihood of death or seriuos injury in a traffic accident by reducing the force of secondary impacts with interior strike hazards, by keeping occupants positioned correctly for maximum effectiveness of the airbag and by preventing occupants being ejected from the vehicle in a crash or if the vehicle rolls over.
Always use seat belt
Fasten your seat belt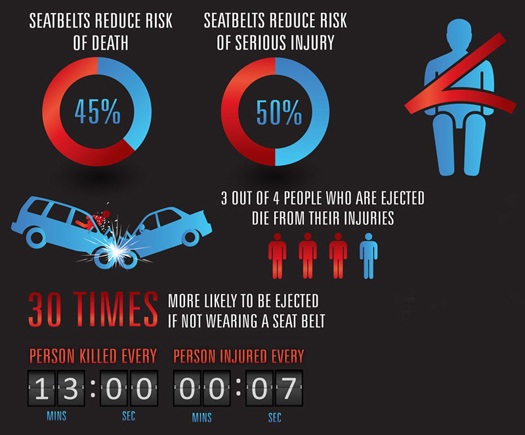 Comments
v nice info u share,great work
Tayyab Zafar, Bhimbar,Azad kashmir, March 12, 2016
All The Best Information. And Very Nice
Meharban Jatt, Mian Channu , September 02, 2015
shahid imtiaz, lahore, November 07, 2014
Muhammad Ali, Islamabad, March 13, 2014
Main Menu
Popular